WHAT IS IT?
ORMUS is also called Marine Gold, it is a precipitate of all the minerals in Sea Water.
These minerals are in a monatomic state (Orbitally Rearranged Monoatomic Element) and it is a super conductive substance.
WHAT DOES IT GIVE US AND WHAT ARE ITS BENEFITS?
The large amount of minerals and the form in which they are found makes them accessible to our body, nourishing the cells and helping to regenerate our tissues. Its alkalinity frees us from toxic substances.
The electrical impulses are almost instantaneous, which produces an increase in the physical and mental response. There is a restoration of intercellular communication.
It has an infinite number of beneficial qualities for our body, improving its functioning.
Despite being scientifically proven its benefits, your own experience is always better, see for yourself the powerful effects on your health.
Consistency is what will keep your results visible. The regeneration of the cells and organs of our body is not magic. Like your body, animals and plants also help you. Plants grow bigger and better with the use of ORMUS.
Profits
-Powerful antioxidant and alkalizing
-Fight insomnia
-Reduction of pain
-Antiseptic and anti-inflammatory properties
-Helps healing
-Improves elasticity and firmness of the skin, delaying aging
-Improves the lymphatic system and therefore blood circulation
-Increases blood oxygen
-Calm the mind
-Increased intuition
-Increased lucidity in sleep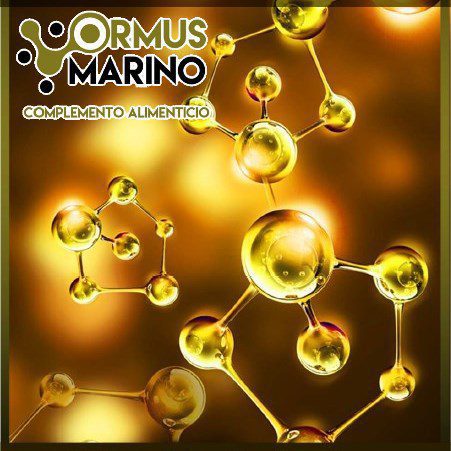 USE INFORMATION
-Shake before using
-Recommended dose 5ml / day (approx one tablespoon)
-Do not exceed the recommended daily dose
-It should not be used as a substitute for a balanced diet
-Protect strong odors and magnetic fields from sunlight
-Keep in a clean, cool and dry place
-Keep out of the reach of children
COMPOSITION
SEA WATER 100%
Potassium 0.07mg
Magnesium 1.73mg
Silver 0.0032mg
Sodium 1.83mg
Copper 0.0012mg
Calcium 5.53mg
Nickel 0.00035mg